Control Your Comfort With a Ductless System
Total Comfort. Totally Happy.
---
Watch stories about real examples. Single-Zone and Multi-Zone.
See how an enclosed porch is transformed into the comfortable office and workout room that everyone in the family wants to hang out in by a single-zone Carrier Infinity ductless mini split heat pump in this 100-year-old home in the western suburbs of Philadelphia.
A garage that was transformed into an artist's studio in this 100-year-old Montgomery County, PA home becomes a year-round creative oasis after installing a single-zone Carrier ductless mini-split heat pump.
The owner of a 1950s-era home in Chester County, PA selected a 3-zone Carrier mini-split heat pump system to heat and cool the upstairs bedrooms. They dramatically improved the comfort in every room, and they cut their oil use in half in the first year.
---
0% Financing and Rebates
With 0% Financing, manufacturer rebates, tax credits, and incentives from your local utilities, you won't have to pay full price for state-of-the-art heating and cooling.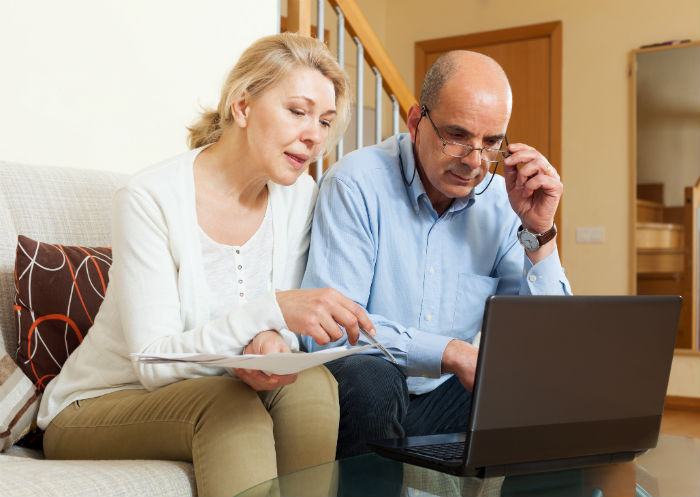 What Does Ductless Cost?
The price of your Carrier ductless mini-split depends on the size of your home and how many rooms you're treating, and more. This is an excellent explanation of the cost.
Examples Near You
From State College, PA to Philadelphia to Bethany Beach, DE, Carrier ductless heats and cools homes all over Eastern Pennsylvania, South Jersey, and Delaware.
What is Carrier Ductless?
Carrier ductless is a mini-split system that can quietly and efficiently heat or cool one room, an entire home, or anything in between.
Ductless Heats and Cools
This is not your father's heat pump. They provide hot heat even when outside temps reach -20 and impeccable cooling, even in the hottest and most humid summers we have.
Reduce Gas and Oil Use
You can eliminate heating with gas and oil with modern heat pump technology. See how people are making the shift to cleaner electric heat.
Reduce Your Energy Spend Starting Day 1
You have a choice in the way you heat and cool your home, even though you may feel like you can't get away from natural gas or oil heat.
CHOOSE THE CARRIER DUCTLESS SYSTEM THAT'S RIGHT FOR YOU
Ductless systems provide more comfort control and consume up to 40% less energy than traditional gas and electric heating and cooling systems.
Ask your local Carrier dealer which product is right for your property-contact Ductless Carrier today.
Find a Carrier Ductless Installer Near You
---
Why ductless?
Many homeowners prefer ductless HVAC systems because they're…
Quiet
You'll no longer need to turn up the TV volume when the heat kicks on.
Efficient
No more fighting over the thermostat. Choose how warm or cool you want each room to feel.
Cost-effective
Contact one of Ductless Carrier's dealers today to explore your options.
---
Whole-Home Comfort
Every room in your home will feel exactly the way you want it. Bedrooms that are too hot? Family rooms that are too cold? Empty, unused rooms inflating your energy use? You really can have it all. Or set each room to the same temperature to get even heating and cooling across your entire home.
Sunrooms, Garages & Additions
Make your sunroom or addition an all-seasons oasis, or your garage a year-round workshop. Ductless heating and cooling gives you single-room climate control that feels just as good as your furnace or central air.
New Construction & Renovations
Ductless mini splits work with new layouts and room designs when your existing ductwork can't do the job. They also heat and cool entire homes with no ductwork at all. You'll increase your comfort and your property value with state-of-the-art heating and cooling.
Classic & Historic Homes
Old homes can finally be as comfortable as post-1950 homes with ductwork. You can have impeccable heating and cooling without tearing out the walls and ceilings of your older home. And there's no need to install bulky, expensive ductwork. Ductless HVAC is easy to install and non-invasive.
Light Commercial
Can you keep your staff and patrons comfortable, protect your assets and reduce your monthly expenses all at the same time? With ductless heating and cooling, you can! Mini splits are all over Philly's renowned bar and restaurant scene. They also offer exceptional climate control for server rooms or storage areas. And, they're energy-efficient to drastically lower your utility costs.
Supplement Your Existing System
Do you love your existing HVAC system, but also notice its limitations? Ductless fills in those blanks for true year-round comfort.
Complete Comfort Control
Easy-to-use remote controls let you change the temperature in each room individually. Or, use an app on your smart device to map out your entire home. You can program it or make changes from anywhere in the word with a Wi-fi connection.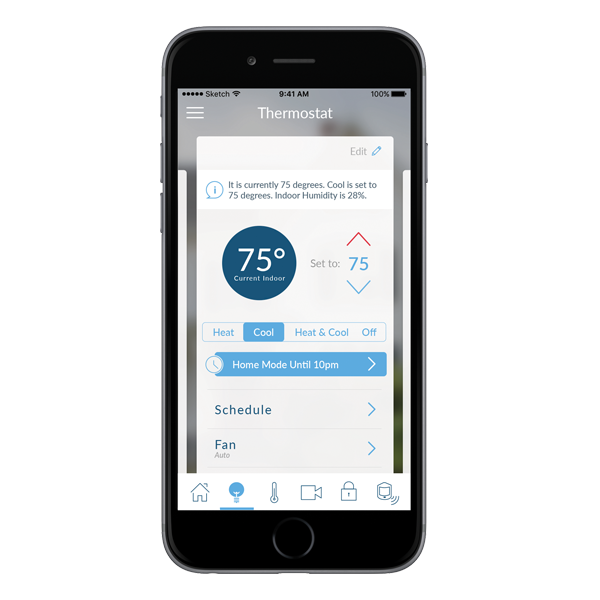 Examples in my neighborhood
From Upstate Pennsylvania to Cape May, New Jersey, and down to Bethany Beach, Delaware, see how we helped to heat and cool your neighbors.
Churchville, PA
Problem: Homeowners were expecting a baby and designed a lovely nursery. But, it was in the room above the garage, where it's difficult to maintain a safe and comfortable temperature in the winter and summer.
Solution: Installed a single-zone Carrier mini split in the new nursery located over the garage, that brings quiet comfort all year long.
Wyndmoor, PA
Problem: A home studio in the converted garage of a century-old Wyndmoor, PA home was always too hot and humid in the summer or too cold in the winter. The rest of the home used old radiators and central air on the top floor.
Solution: A Carrier single-zone ductless mini split created the perfect, peaceful climate for this part of the house. The installation was quick and easy and didn't affect the look and feel of this classic home.
Harrisburg, PA
Problem: Homeowners in Harrisburg, PA had a beautiful sunroom. But, it turned into a sauna in the summer and was too cold in the winter. They wanted to make the room a year-round gathering spot for friends and family.
Solution: Installed a single zone Carrier ductless mini split in the sunroom to deliver perfect comfort at the touch of a button.
Areas We Serve In PA, NJ, DE and MD
Allentown
Aston Township
Avalon
Bear
Bellefonte
Bensalem
Bethlehem
Boothwyn
Brigantine
Brookhaven
Bristol
Bryn Mawr
Camp Hill
Cape May Court House
Carlisle
Chesapeake City
Drexel Hill
Easton
Egg Harbor Township
Elk Mills
Elkton
Emmaus
Exton
Feasterville-Trevose
Glen Mills
Hamilton
Harrisburg
Havertown
Hazleton
Hockessin
Hopewell
Jim Thorpe
Kutztown
Lancaster
Langhorne
Lititz
Mechanicsburg
Middletown
New Castle
New Cumberland
Newark
Newtown Square
Ocean City
Odessa
Pennington
Philadelphia
Pine Grove Mills
Pottstown
Princeton
Quakertown
Smyrna
State
College
Trenton
Unionville
Ventnor City
West Chester
Wildwood
Wilmington
Windsor
York